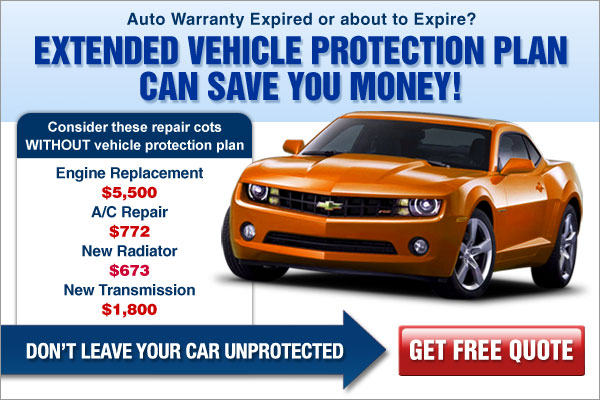 No one thinks they need insurance until they actually do, and by then it is too late.
How many times have we heard this phrase, but not acted on it, because of acute "it's not going to happen to me" -itis? There is actually a name for this risk mismanagement that people are so prone to — the Gambler's Syndrome.
Las Vegas is still in business because of this syndrome, and many people are in dire straits because they did not heed the good advice to properly insure their large assets, the assets that most paycheck to paycheck families and individuals can not afford to do without.
The automobile, the second most important asset for the average consumer, in many states is required to be insured because even the government recognizes the economic losses which would stem from losing such a valuable piece of everyday life. However, there is a much cheaper way to protect an automobile against future repairs — the warranty.
Car Warranties are a much less invasive, much more comprehensive way to protect a vehicle from its inevitable breakdowns, and the most financially responsible way to protect the owner from sudden, unexpected repair bills which can put a serious damper on a lifestyle, ruining everything from that well deserved vacation to that medical bill that needs to be paid yesterday.
Most new vehicles come with limited car warranties which protect the owner against buying a lemon, but let the buyer beware: Depending on the situation of the owner, a new car warranty may be the more correct investment.
Any investor will tell you that up front investments are the way to go in the long run, because along with the securing the future value of that investment, getting the full payment out of the way up front adds an invaluable asset to any portfolio — peace of mind. If the owner knows his or her car is protected, then they can go about their daily lives in a much more relaxed fashion, which will definitely come through in daily interactions. And should a situation occur, there are no hassles with the insurance company, no policy changes to worry about, and above all, no nickel and dime calculations about whether the repairs are high enough above the cost of the deductible to warrant them being done. The automobile warranty gives solid, dependable terms upon which the automobile owner can hang his hat on a daily basis.
If you are considering purchasing something that you are depending on getting you home, to work, and to and from your loved ones, should you not consider properly protecting that asset? Give yourself the peace of mind you deserve by purchasing the correct car warranty for your unique situation.